In the last post http://qarcsystems.com.au/qarc4revit-plug-in-is-available-new-content/ we told you about all the content that has been added since first release of the QARC4Revit plug-in. Well, I forgot to include the Screens section.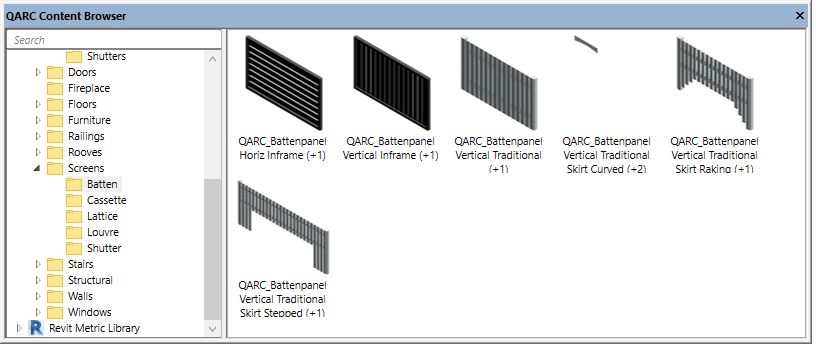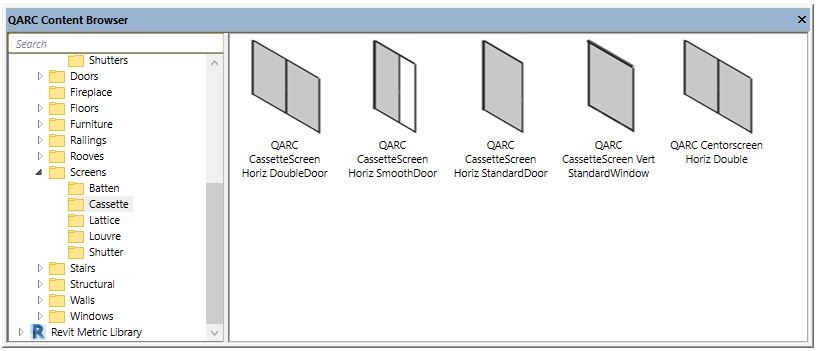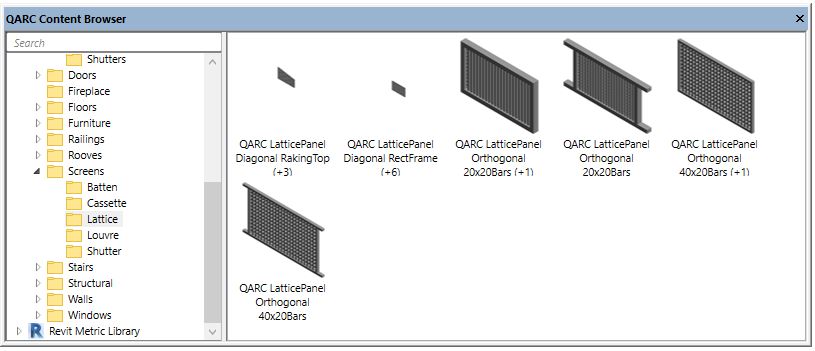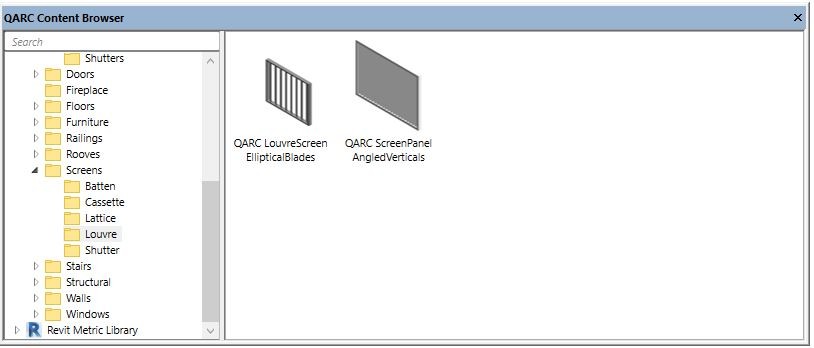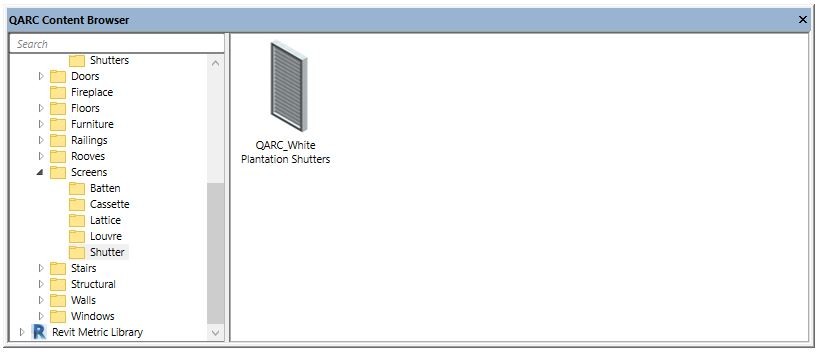 As you can see, there is quite a bit there. These are effectively like Components Model, but we know you'll go looking for such things under "Screens".
The Battens will increase, and they are items that you place on buildings like skirts for Queenslanders, droppers under the roof for alfresco patios.
Cassettes are flyscreens in cassettes. The families have open and shut options. There are the most standard door and window types, plus they have controls that reflect the maximum size limits of the product.
Lattice contains diagonal and orthogonal types of lattice. If you look at any items in the library, you'll notice some have (+X) after the name – this indicates there are X types already in the family. Also, if you hover over the thumbnail, the larger previewer cycles through them. A good example of this is the diagonal lattice – it has 6 types and only the smallest is showing.
Louvre is items that are 'louvred' screen panels. They are not glazed louvres.
Shutter is for shutter components that you might want to place anywhere.
We will be adding content constantly, and improving any current items. Please feel free to give us feedback at anytime, on current content or anything you'd like done. admin@qarcsystems.com.au